ON THE OTHER SIDE OF SMART BOOKING
Maximize turns and generate demand for shoulder hours.
Identify most valuable clients and give them preferred access.
Never miss a client with automatic waiting list allocation.
Control the relationship with guests and eliminate commissions.
Track billing, covers and efficiency levels through time-slots.
Kill no-shows, late cancellations, and profit on excess demand.
Why settle for the necessary evil? Get the solution you actually want.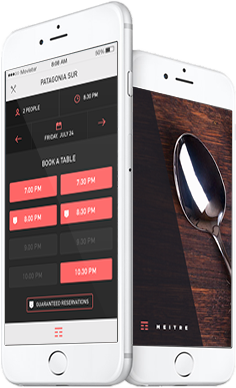 MAKE THESE RANTS A THING OF THE PAST
"So nice when you book a table 1 week in advance only
for restaurant to cancel your reservation on the day
because of #overbooking. Thanks"
Tables free once again after being full all week still yet to manage a full restaurant #noshows disappointing :(
Last Sunday we had 15 #noshows in a 28 seater restaurant. Last night a table of 12 didn't turn up. Turns profit day into loss.